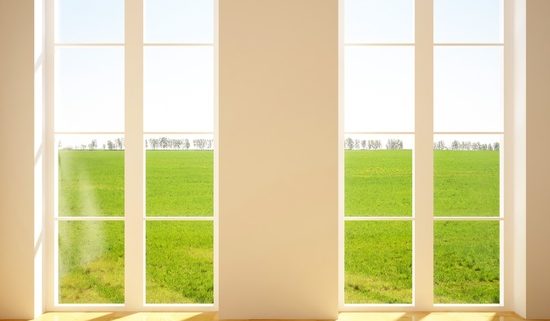 Your windows are the eyes of your home! As an Eastbay Housekeeping Agency, we know that it's actually really important that your windows are cleaned on a consistent basis for a number of reasons. Aside from being able to get a better view of the street or park across the street, windows will build up dirt and grime because of the large surface area they tend to cover.
When dirt and dust start to accumulate on windows, it becomes very easy to scratch the glass with just a little wind or otherwise harmless touching.
So, what are some good reasons to have your windows professionally cleaned?
Keep the streaks off the windows- In order to get the job done right, you'll need to avoid the streaks on windows after they have been cleaned. Streaks make windows look tacky and unclean, even if they have just been cleaned. Make sure to hire professionals that know how to get the job done right.
Preventing damage- As mentioned earlier, getting your windows cleaned often and consistently can help with preventing damage due to scratching and etching.
Lasting results- Windows, especially large ones, are one of the first things to get dirty. Although this can also be seasonal, windows are definitely still some of the first victims of dust in the air. Keeping them clean on a regular basis ensures that they have a nice look to them more often.
Save money over time- If you look at window cleaning as an investment, you're saving money down the road that you may spend on window restoration. The trick of keeping them clean can prevent damage and the need to restore windows years down the line.
These valuable tips come to you from one of our domestic workers who specializes in professional window cleaning.
The Clean Sweep is a housekeeping referral agency that specializes in Eastbay Housekeeping and maid services for the surrounding Eastbay area. Give us a call today at 925-283-2400!
*
https://www.thecleansweep.com/wp-content/uploads/2018/10/window.jpg
550
550
Clean Sweep
https://www.thecleansweep.com/wp-content/uploads/2018/08/The-Clean-Sweep.png
Clean Sweep
2018-10-22 12:59:29
2020-07-22 22:48:33
Eastbay Housekeeping - Windows are the Eyes to Your Home!