About Us
The Clean Sweep Housekeeping Referral Agency has over 35 years of expertise referring house cleaning professionals. We do not take a "one size fits all" approach. Call, email, or fill out our service plus form to allow us to refer you to the best domestic referral.
OUR GOAL

The agency's objective is to match you with the best service in the Bay Area. Our office staff is dedicated to providing you with top-notch customer service and is always ready to help answer any questions. We want to match you with a housekeeper that meets your specific house cleaning needs, and on a schedule that best suits you.
PROFESSIONAL REFERRALS, PROFESSIONAL RESULTS
The housekeepers we represent have an average of 12 years or more with our agency and some over double that length of time. These professionals start off with our agency with many years of experience and plenty of recommendations. Many of these domestics are great with pets, seniors, and children of all ages.
Not only do we represent outstanding housekeepers, but we also can refer you to house cleaning professionals who specialize in vacant property cleaning, move-in/move-out cleaning, post-remodeling cleaning, and window cleaning.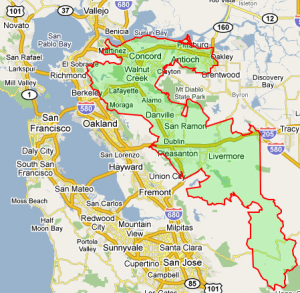 The Clean Sweep is not the employer of the Domestic worker we are referring to you. Depending on your arrangements, you may have employer responsibility.
Contact Us Today!
Call or Text: 925-283-2400
House Cleaning Service Cities:
Lafayette, Orinda, Moraga, Walnut Creek, Pleasant Hill, Concord, Martinez, Alamo, San Ramon, Dublin, Pleasanton, Danville, Clayton, Baypoint, Pittsburg, West-Berkeley